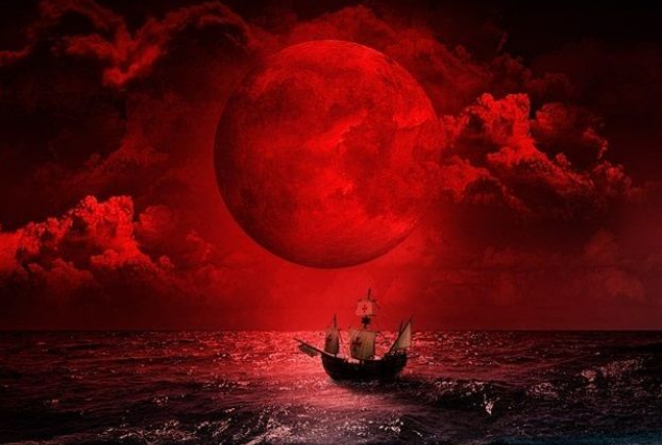 On September 27 — the Lord's day, if you love Jesus; Sukkot, if you're Jewish; or three days before October 1, if you are a heathen who will burn in hell — a significant portion of the world bore witness to a blood moon, or a total supermoon lunar eclipse, an astronomical phenomenon not seen since 1982. Allow NASA, to explain.
The sanguine pallor of Earth's sole celestial satellite was marveled at by millions in the Western Hemisphere who gazed at the sky to witness an event that won't again occur until 2033. The eclipse was pretty neat, but the lunar event had much more significance for a certain pastor who presides at a church on the corner of Stone Oak Parkway and Loop 1604.
For Pastor John Hagee, last night's blood moon had apocalyptic connotations. The astronomical event was to herald the coming end times, as foretold in his bestselling book Four Blood Moons, as well as his feature-length docudrama/book infomercial of the same name. Hagee claims his book is a perfect alignment of science, history and scripture, much like the supermoon was the perfect alignment of the sun, Earth and moon. If you feel like shitting your pants, watch the Four Blood Moons trailer below.
In the lead up to the last night's lunar eclipse, much of the lamestream media — a body not known for closely following biblical prophecy — has been misreporting the core message of Four Blood Moons. Reports last week suggested the eclipse would bring hellfire and brimstone as the Earth's shadow traversed the moon.
Au contraire mes frères. If one listened closely to the prophecies of Hagee and his counterpart Irvin Baxter over at endtimes.com, you'd know the apocalypse wasn't due to arrive yesterday.
Nowhere in Revelation does it say that the end of days was due to arrive on September 27, 2015. According to Hagee, the end times will arrive at some unspecified point in the future. The supermoon eclipse was merely a sign that the apocalypse will eventually happen at some point in human history. More importantly, the eclipse was a harbinger of major events in the Middle East, a region not typically known as a locale for world-changing major events.
Hagee bases his Four Blood Moons prophesy on a number of biblical passages, including Act 30-31: "I will show wonders in the heavens and on the earth, blood and fire and billows of smoke. The sun will be turned to darkness and the moon to blood before the coming of the great and dreadful day of the Lord."
John Hagee Didn't Mean the Apocalypse Was Coming Yesterday, Silly